Levels is a full-service cannabis retailer with deep Michigan roots.
We offer a potent variety of quality products designed to meet the taste and budget of the everyday medicinal and recreational cannabis user. As a fully integrated business, not only do we grow the finest cannabis, we are obsessively focused on providing our customers with not just a fantastic in-store experience, but also special deals and exclusive access to the newest, hottest strains.
Our knowledgeable budtenders love good weed as much as you do and look forward to answering your questions about our extensive inventory of products to help you find your new favorite cannabis product.
Big Rapids, MI  – Center Line, MI – Muskegon, MI – Niles, MI – Sturgis, MI
OFFERING CURBSIDE PICK UP! ORDER NOW!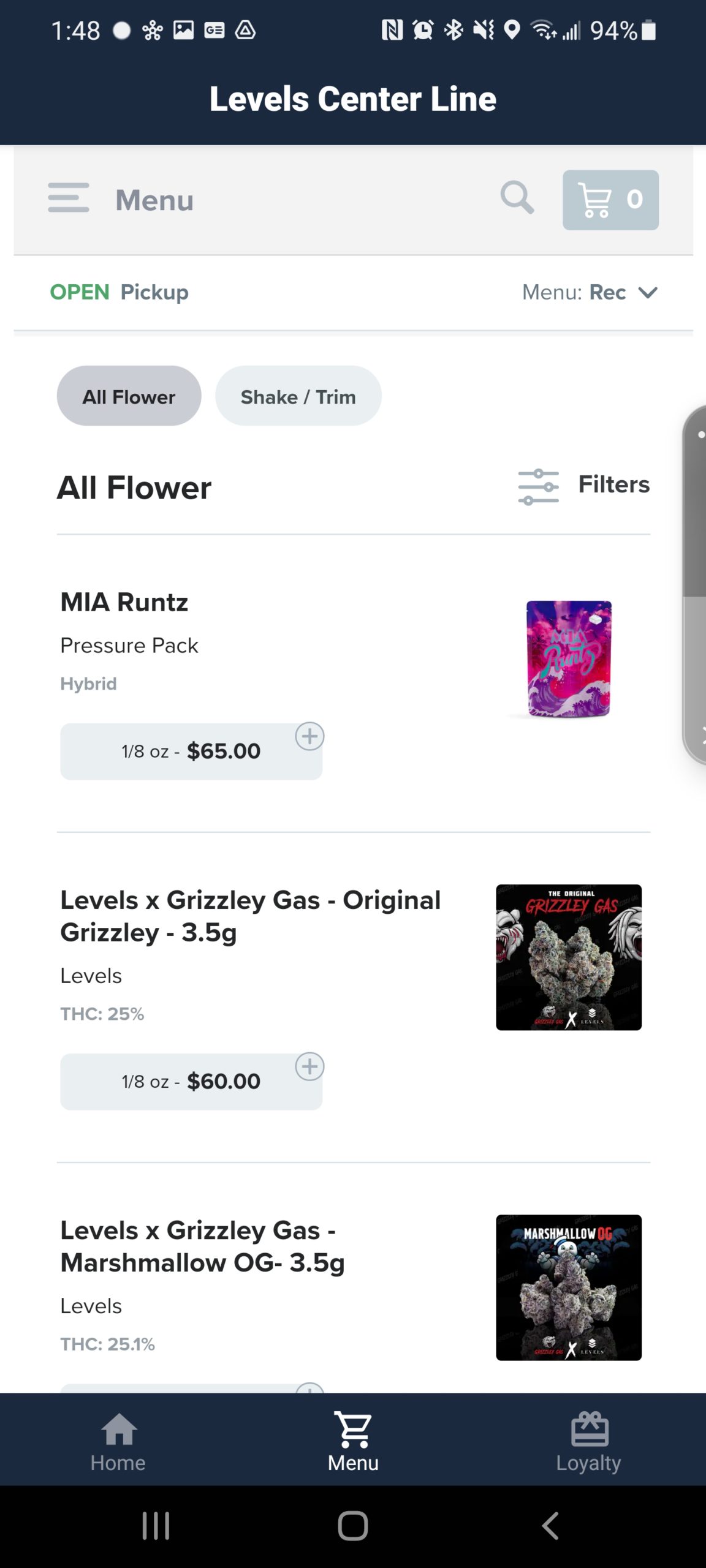 What's better than having access to high-quality cannabis products? Getting rewarded for your purchase. It's simple. The more you shop, the higher your Level. Download our app to learn more about our LevelUp Rewards Program, new products, store openings and amazing offers you won't want to miss.

The staff was all super friendly and helpful. The prices are way cheaper then other dispensaries i have been to. I will be back for sure!
- Jennifer J. (Google Reviews)
Experience overall is great! Staff was super friendly and kind. Store is clean and organized. Denise helped me out with picking out good stuff for being my first time here. Going to be recommending and coming again!
- Justin C. (Google Reviews)
Great service, great Prices! Beautiful establishment the decor is very chic and posh but with prices that had my jaw dropping. In a good way. I highly recommend this place.
- Amanda H. (Google Reviews)